Showing Your Home When You Have Pets
What to do? Well first and foremost put your self in the perspective buyers shoes. As much as it is hard to believe, not everyone loves animals. Some folks are even afraid of our beloved family members.
I remember I had just gotten a puppy after we had decided to put our house on the market. Actually it wasn't my idea, but who could resist those little brown eyes!
Any way, it was a challenge to house break a dog and do showings at the same time. The idea is to make your home look as if it is as pet free as possible. When we had a showing the puppy went out with us and all his puppy stuff was put away.
If you have cats, the liter box can be a big turn off to prospective buyers as well as seeing the cat laying on the countertops! We all know they do it anyway when we're not around. I was looking at a house once and the litter box was in a carpeted family room. The first thought that went through my mind was dirty litter in the carpet as I am sure it would any one else's.
Another thing to keep in mind is many people have allergies to animals, so dusting and vacuuming more often becomes a necessary evil.
We all love our animals, but when it comes to showing your home, they pretty much need to be invisible.
If you are looking to sell or buy, give me a call, I would love to help.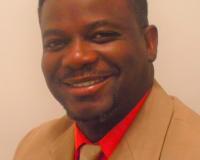 Author:
Ewan Harper
Phone:
302-401-0894
Dated:
May 21st 2015
Views:
819
About Ewan: ...