My Pets Are My Kids
How about you?
I wake up with one of my dogs wrapped around my head, the other one on the pillow next to me and the biggest one thankfully usually sleeping in his own bed. The cat's a little upset because he rarely spends the night in the room. We seem to have different sleep patterns and he thinks it's ok to want to be petted at 2am!
The best thing about my "kids" are how happy they are to see me every time I come home, even if I've just walked out to get the mail. That kind of love is a blessing, and no matter what anybody says they are full of emotions and feelings. My littlest one gets very jealous and will verbally let you know that he should be the center of attention.
So when you are looking to buy or sell a home, are your pets taken into consideration in the choices you make?
Here to help,
Dee Bryan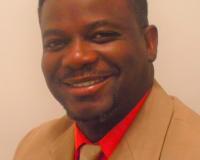 Author:
Ewan Harper
Phone:
302-401-0894
Dated:
May 14th 2015
Views:
427
About Ewan: ...